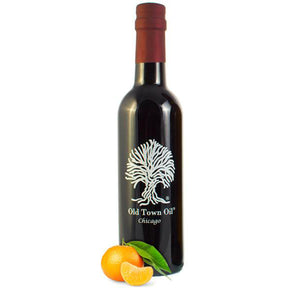 Citrus Blend of Sweet and Tart
Whether you're serving up a salad or spooning out a dessert, nothing perks up a dish like the bright, acidic taste of citrus. This variety balances tart and sweet, and will have you picturing fragrant tangerine groves growing against the backdrop of clear blue skies.
Our tangerine balsamic brings a crisp cheeriness to salads, fish, and chicken, and pairs well with any of our citrus olive oils. To extract even greater sweetness, mix with our blood orange olive oil for an extra orangey zest that seems to flow straight from the Mediterranean coast.