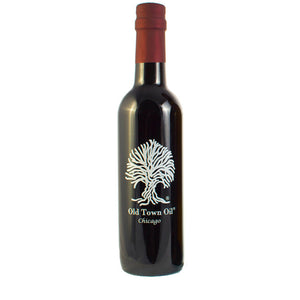 Complex and Full-Bodied Red Wine Vinegar
This complex, full-bodied vinegar comes from the most flavorful wines hailing from California wine country, and its ruby red color mirrors the hues of wine made from the same grapes.
Use this vinegar for dressing romaine, endive, radicchio, and other hearty salad or sautéed greens, or add it to red pasta sauces or beef stews to enhance the richness of your dishes. Our Cabernet Vinegar also makes a flavorful addition to beef, lamb, and game marinades, and can be used to de-glaze pans for cooking.