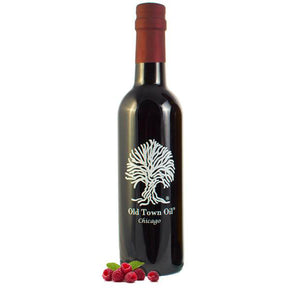 Rich but Balanced Berry Flavor
This tangy berry balsamic strikes a harmonious balance between sweet and tart while finishing with a kick. With its rich but not overpowering flavor, it's a wonderful gift for friends who are just beginning to use balsamic in their cooking.
Its hint of sweetness makes it a unique topping for desserts like ice cream, or breakfasts like pancakes and waffles. Pair it with any of our citrus olive oils for a light and refreshing glaze, or mix it with our Basil Olive Oil for a traditional raspberry vinaigrette that's tastier than any you could find at the grocery store.