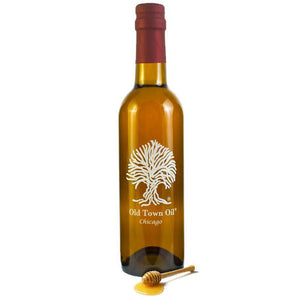 Sharp Taste of Ginger Mellowed by Sweet Honey
Diehard ginger lovers should look no further than this intense, spicy white balsamic, with its striking taste of pickled ginger mellowed by sweet honey. Add a splash of this variety to stir fry, seafood, and caprese salads for a finish with some kick.
Because of its strong flavoring, the white honey and ginger holds its own with other powerful pairings and combines to create unique, rich flavor dimensions. Mix with Lime Olive Oil or Sesame Oil and take your taste buds on a tour through Asian cooking.