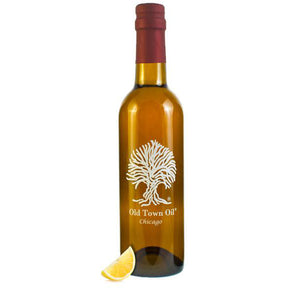 Tartness with a Twinge of Sweet
This well-rounded, citrusy white balsamic makes an excellent substitute for a lemon or lemon juice. It finishes with just a hint of sweetness, and adds a refreshing, summery tonality to meats and salads alike, like a cool glass of lemonade on a hot day.
Amazingly versatile, the Lemon White can yield a number of fun flavor profiles depending on how it's used. For something sweet, achieve the uniquely sugary taste of lemon-lime soda by pairing it with our Lime Olive Oil, or mix it with our Lemon Olive Oil for the zesty kick of a lemon drop. For more savory dishes, create traditional Italian flare by combining it with our Tuscan Herb Olive Oil.