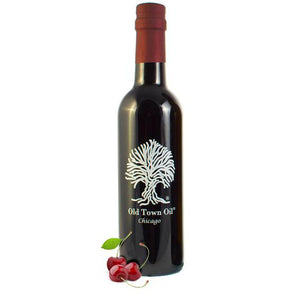 Rich and Intense Cherry Flavor
With its intense cherry flavor, a little of this rich balsamic goes a long way. Drizzle lightly over fruit salad or cheesecake for memories of summer days, sitting on the porch picking at a bowl of cherries, or digging into Grandma's freshly baked cherry pie.
Our cherry balsamic mixes well with a variety of olive oils to make a rich, summery vinaigrette, and can also be added to traditional barbeque sauces to add an element of sweetness to grilled meats.